Life on Etsy has been great. Sure it's had it's fair share of ups and downs. I've had my endless days of knitting, posting, and checking my shop stats. I've experienced the thrill of getting my first sale and the excitement of each and every sale after that. Though this whole thing has been great I couldn't help but feel that something was missing. What I really needed was someone to do the sales dance with. It gets kind of lonely being a seller on Etsy. I needed someone who could support me through the good times and the bad. Someone to offer advice and who could help spread the word about all the new developments with my shop. Of course, I would be there to offer the same support for them. Sure there's always my husband but he doesn't really know the thrill that comes with getting another sale. What I really needed was an Etsy wife :)
I found her a few weeks ago through a team dedicated to just such unique partnerships. I saw a post by her and checked out her shop and I must say I fell in love with it. She has unique earrings and bracelets and just a really cool vibe to her shop. So we got hitched and it's been a great partnership so far.
Here is what she has to say about herself and her shop-
"I make earrings, bracelets, and accessories. My Phamster collection is inspired by my cousins,our shared love of hamsters and the color pink.
I LOVE to travel and I have seen so many pretty places around the world. I draw inspiration for my earrings and knits from places, colors and impression of places I have been so that my buyer can bring a piece of the world home or wear it.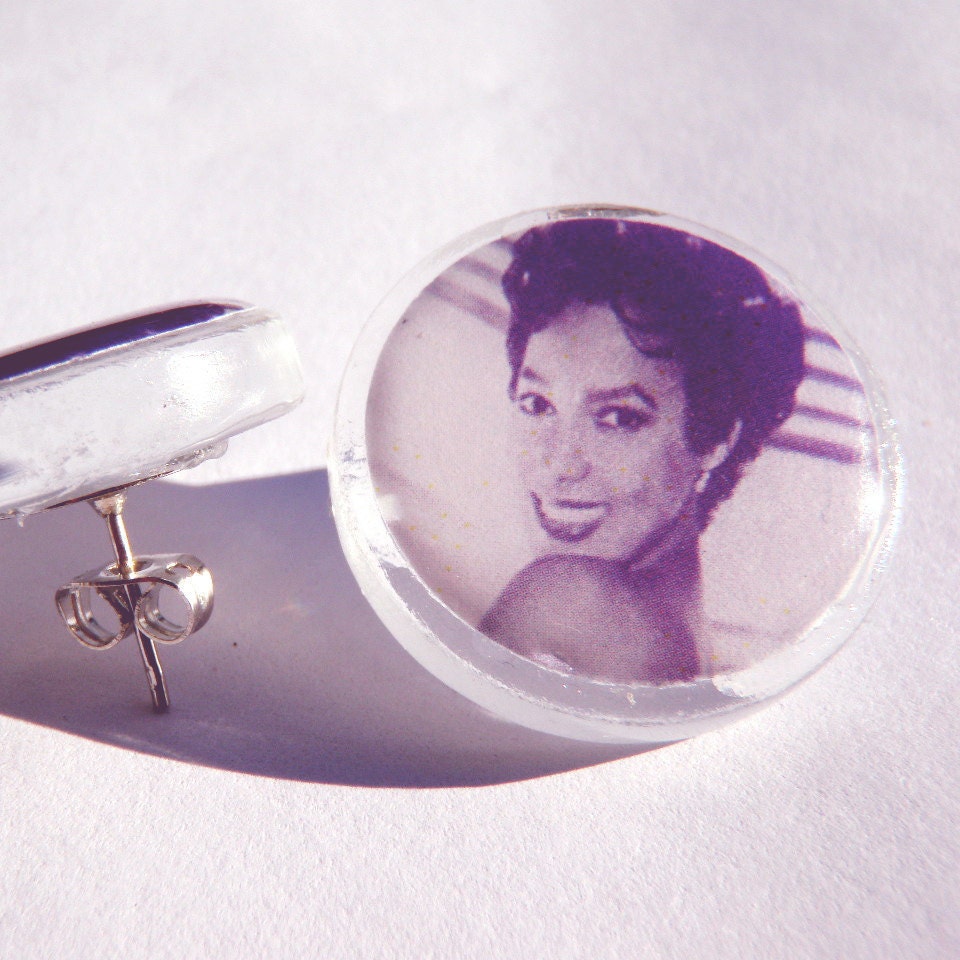 Dorothy Dandrich post earrings
Awesome post earrings


Phamster bracelet